Xmas closing dates and times for the festive period.
Swimtime is a network of small family run swim schools and each school will operate to different dates.
Lessons in 2021 will restart week commencing Sunday 3rd January 2021
Lessons
The easiest way to find out what lessons are operating and when is via your My Account
Once here, go to 'My Classes' and use the Tabs to see what is currently Scheduled or Upcoming to see what is booked for the future.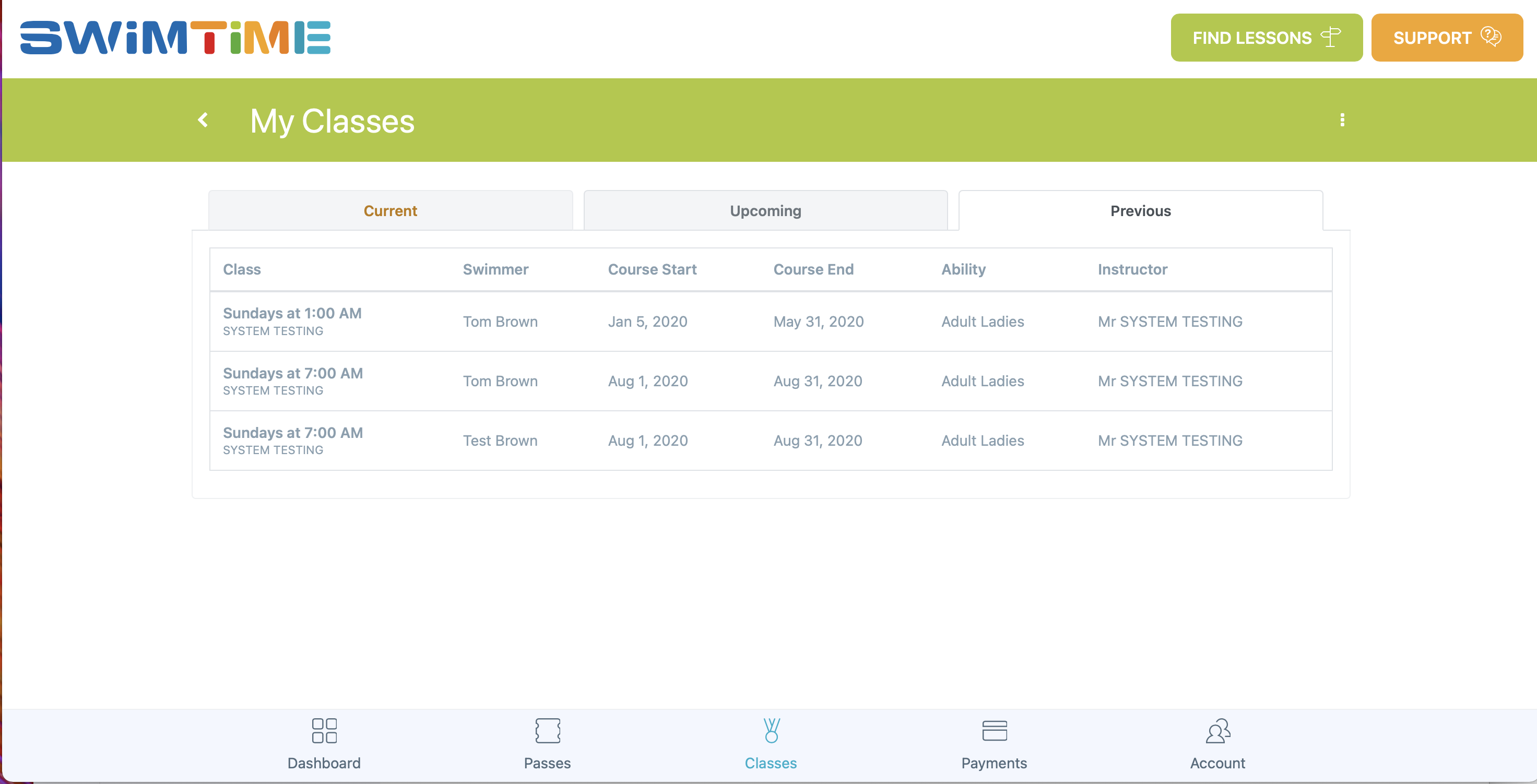 The Upcoming Tab will show the date of your next lesson: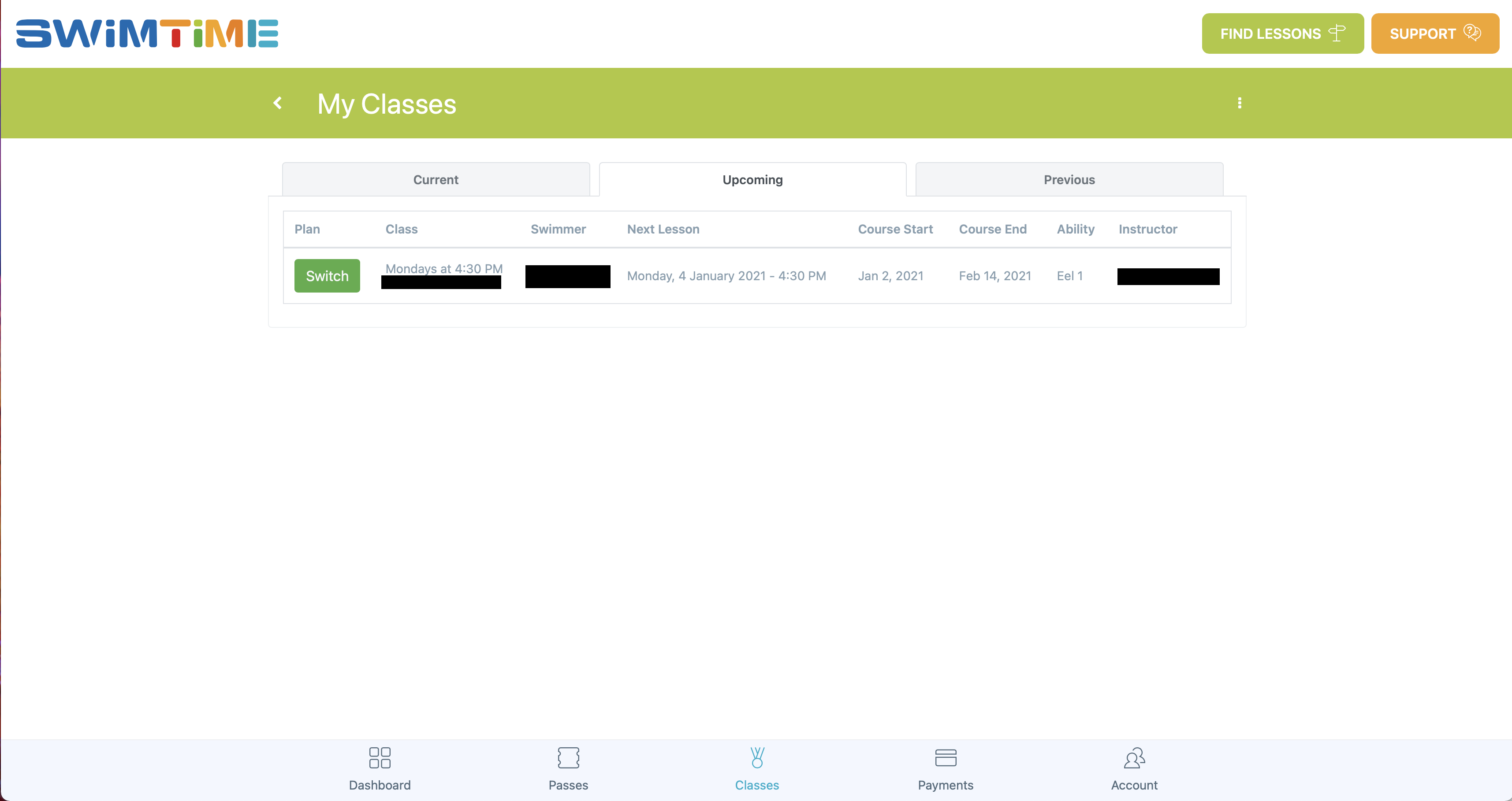 Head Office
The Swimtime Head Office will close at 5pm on Monday 21st December 2020 and reopen at 9am on Monday 4th January 2021.
Please note during this period we are unable to respond and will contact you upon our return.
We wish all our customers a wonderful festive break.